Skip to Content
Tarrytown Event Venues
Where Inspiring Moments Abound
Step into a legacy at our cherished address. Celebrated as "America's first conference center," we've been uniting innovative thinkers and inspiring effortlessly orchestrated events for almost six decades. Our promise, whether your gathering is intimate or grand, is to foster an atmosphere of inspiration and ease.
Everything You Need for Success
On-Site Team Building Opportunities
Full-Service Catering
High-Speed WiFi
Dedicated Events Team
Spaces That Inspire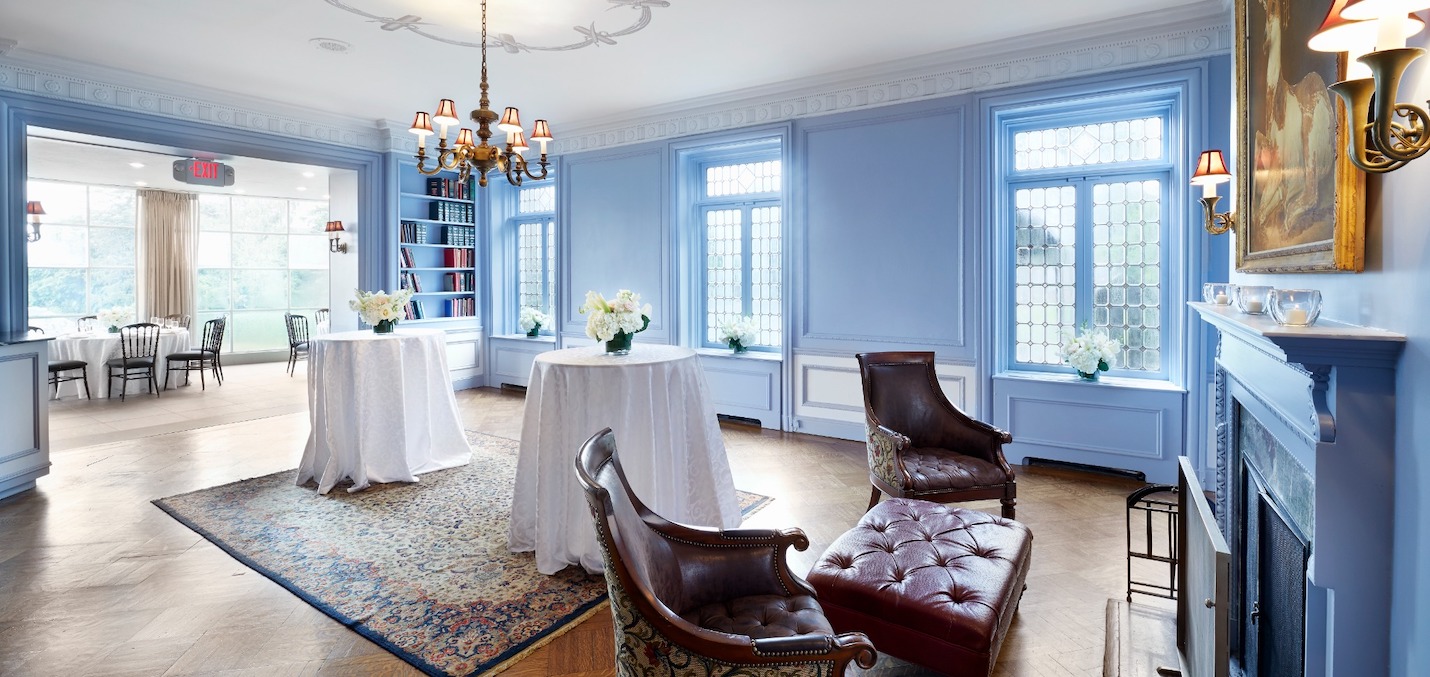 Biddle Mansion
16,474 sq. ft.

Elevate your private dinner, corporate party, or special meeting to levels once reserved for the imagination in the castle-style Biddle Mansion. Step in through the grand entrance and you'll see the Winter Palace reception area with adjoining parlor rooms. Ascend up the spiral staircase and you'll find an array of elegant, spacious meeting and banquet rooms ideal for pre- and post-event affairs.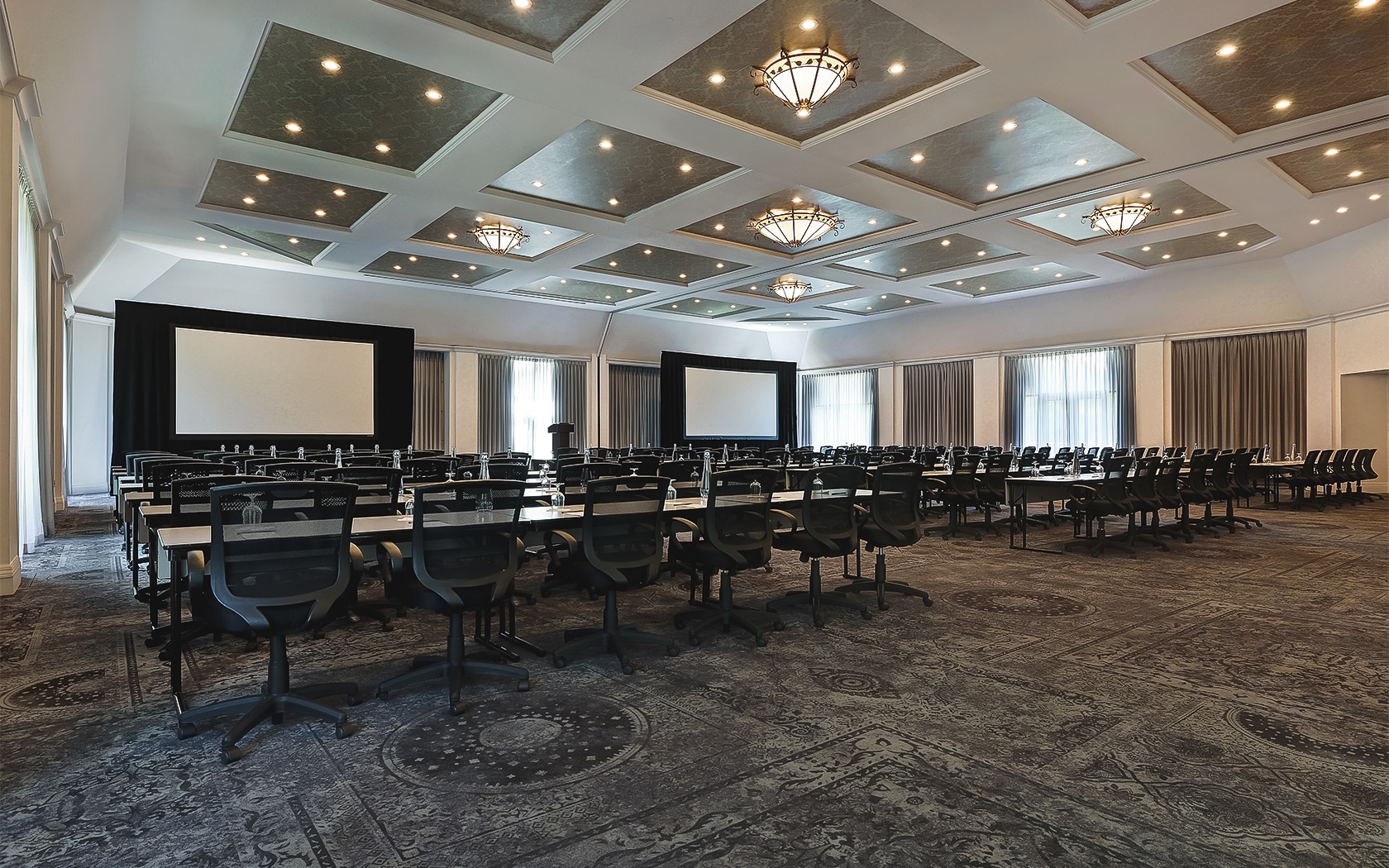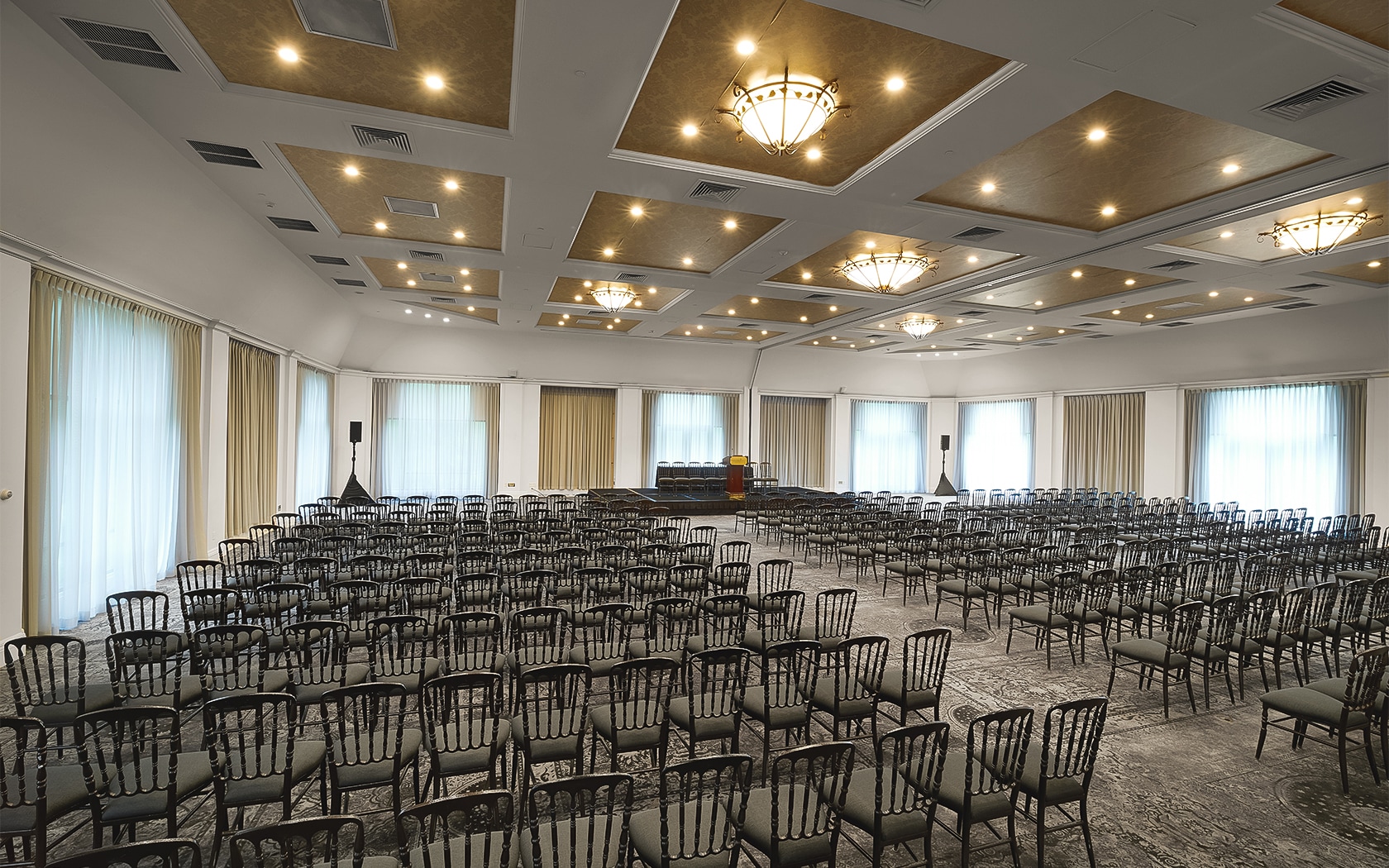 Mary Duke Ballroom
5,500 sq. ft.

Adjoining the Biddle Mansion, this expansive Tarrytown event venue boasts three walls of windows, which invite in a wealth of natural light for vision casting events, keynote speeches, and more. The Linden Room serves as the space's pre-function area, as well as its entrance.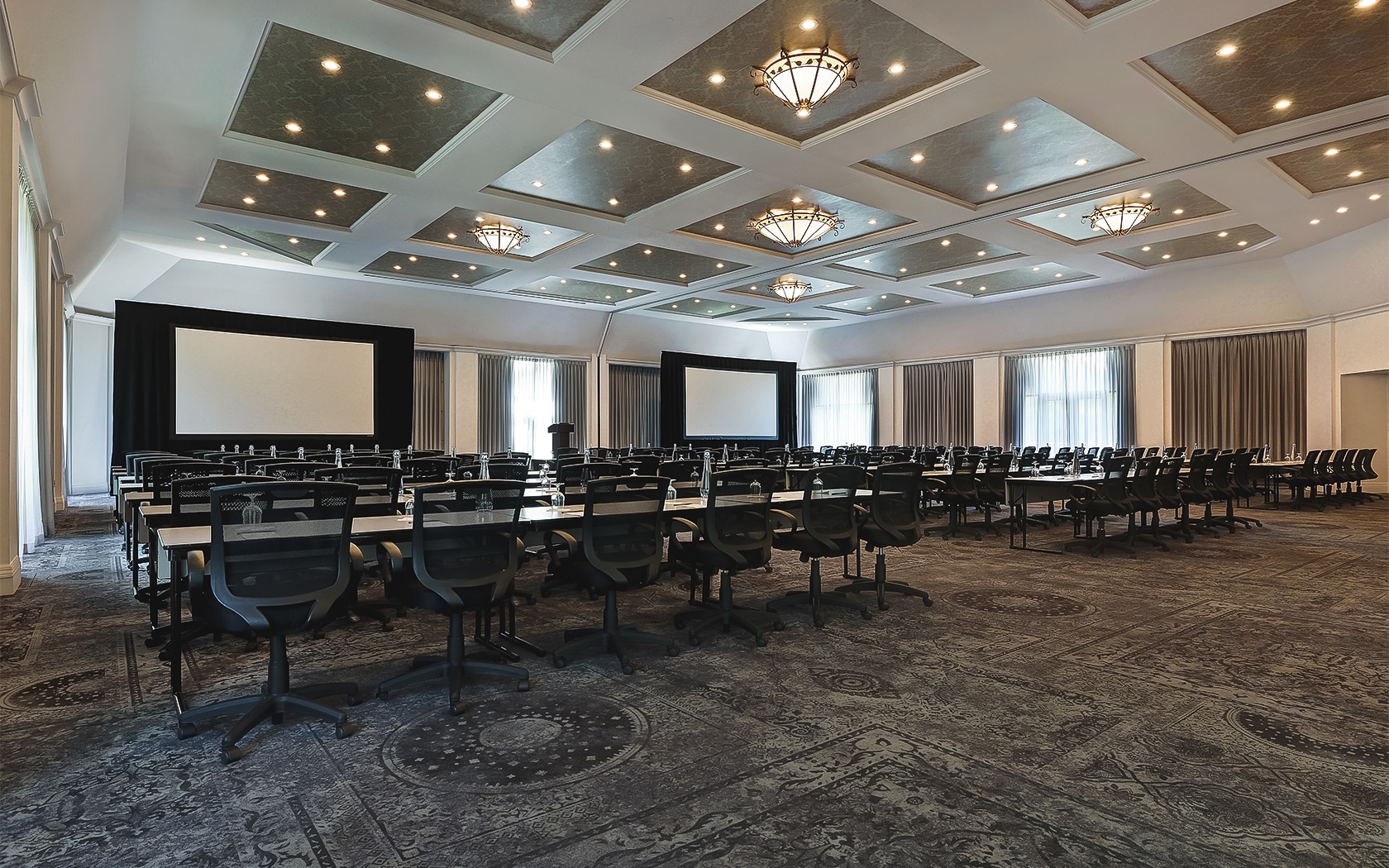 The Atrium
8316 sq. ft.

Fit for every possibility, this contemporary conference center features well-equipped conference rooms and breakout spaces, as well as an all-day break station and high tops for unscripted moments and connections.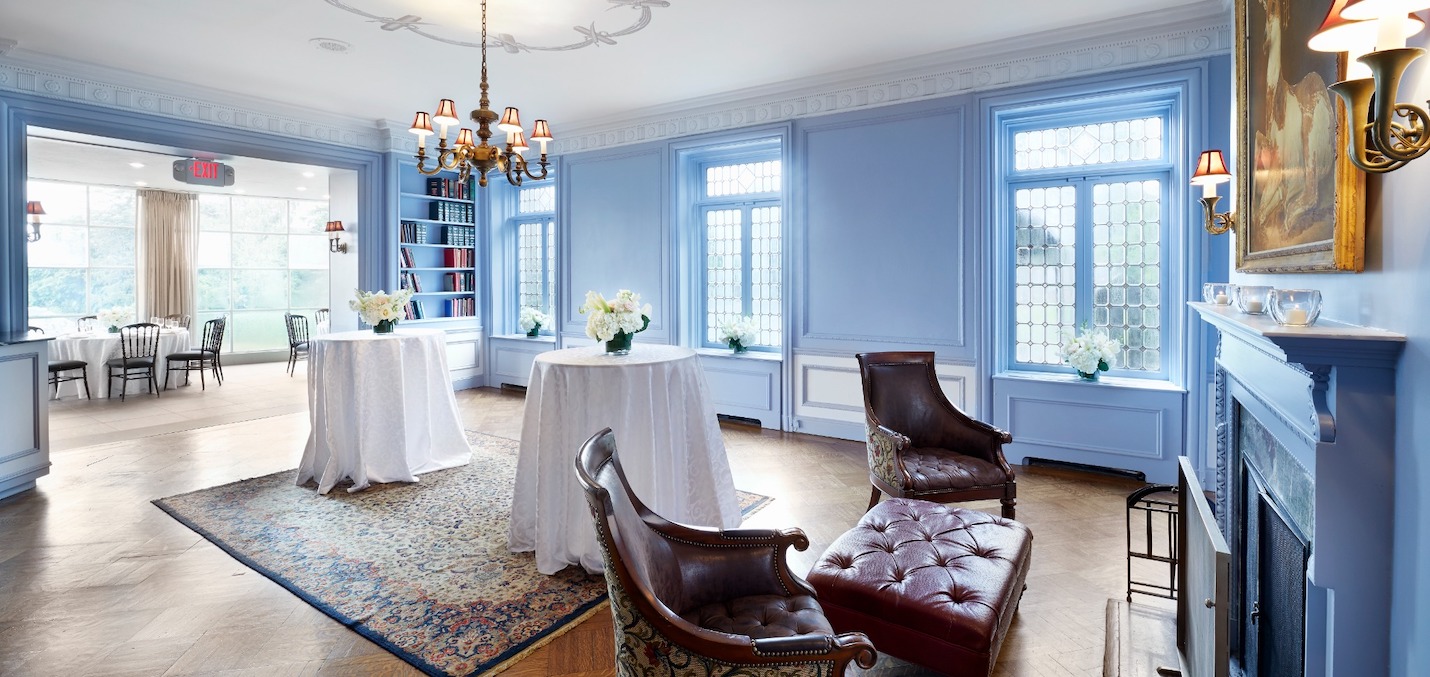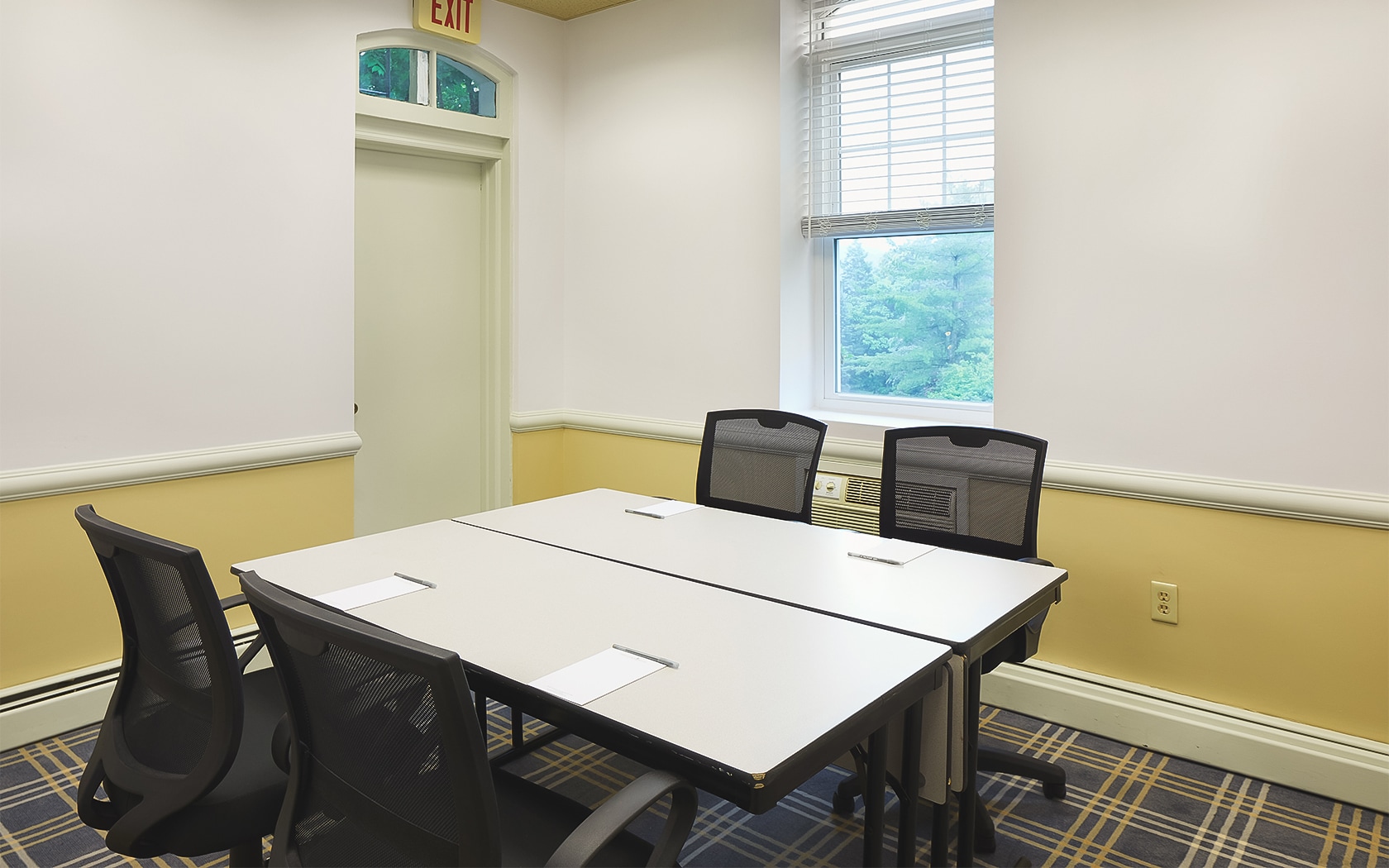 Carriage House
2536 sq. ft.

The estate's original carriage house now contains the Tarrytown Room, as well as smaller meeting rooms and pre-function spaces for a variety of brainstorming and networking opportunities. The entire building can also be booked for a private meeting or company-wide conference.
Recent Attendees Speak:
Unique, Great Experience!
"It was very nice to have everything in one place. The food was excellent, the meeting space was conducive to learning, and the bar area was great for relaxing. Everyone I encountered was kind and helpful. Would definitely recommend. "
A Great Offsite Meeting Space
"I recently hosted a three-day meeting for 45 people and was very impressed. The staff was very helpful, and the lunches and snacks were delicious. It made my job much easier, and I'd be glad to host another meeting here. The team went above and beyond! "
Excellent!
"I totally enjoyed the experience. Excellent food and service. We went there for a business meeting, but the experience was like a luxury holiday. Food level was above my expectations. "